How long does it take for my doll to arrive after ordering?
-Dolls are shipped within 7 days of placing your order and shipping (in the US) takes 3-5 days.
Do you ship internationally?
-We ship to United States, Canada and Australia. Payments from Australia and Canada are only accepted through Paypal. 
How much does shipping cost?
-Shipping charges are a flat rate no matter how many dolls you order. In the US: $7, Canada: $10, Australia: $14
Can you make dolls with curly hair?
-Right now we only have "curly" yarn in the dark brown hair color.
Does a custom doll cost extra?
-We love doing custom dolls. There is an extra charge for a custom design. It ranges from $5-$10 depending on your requests. Feel free to email us with your idea or a picture of who you want the doll to look like. 
What is your return policy?
-Each doll is custom made, and for that reason, we do not accept returns. If you have concerns about your purchase or are unsatisfied in any way, please let us know! We will do our best to make it right. 
Can I see the options of skin colors side by side?
Fair Skin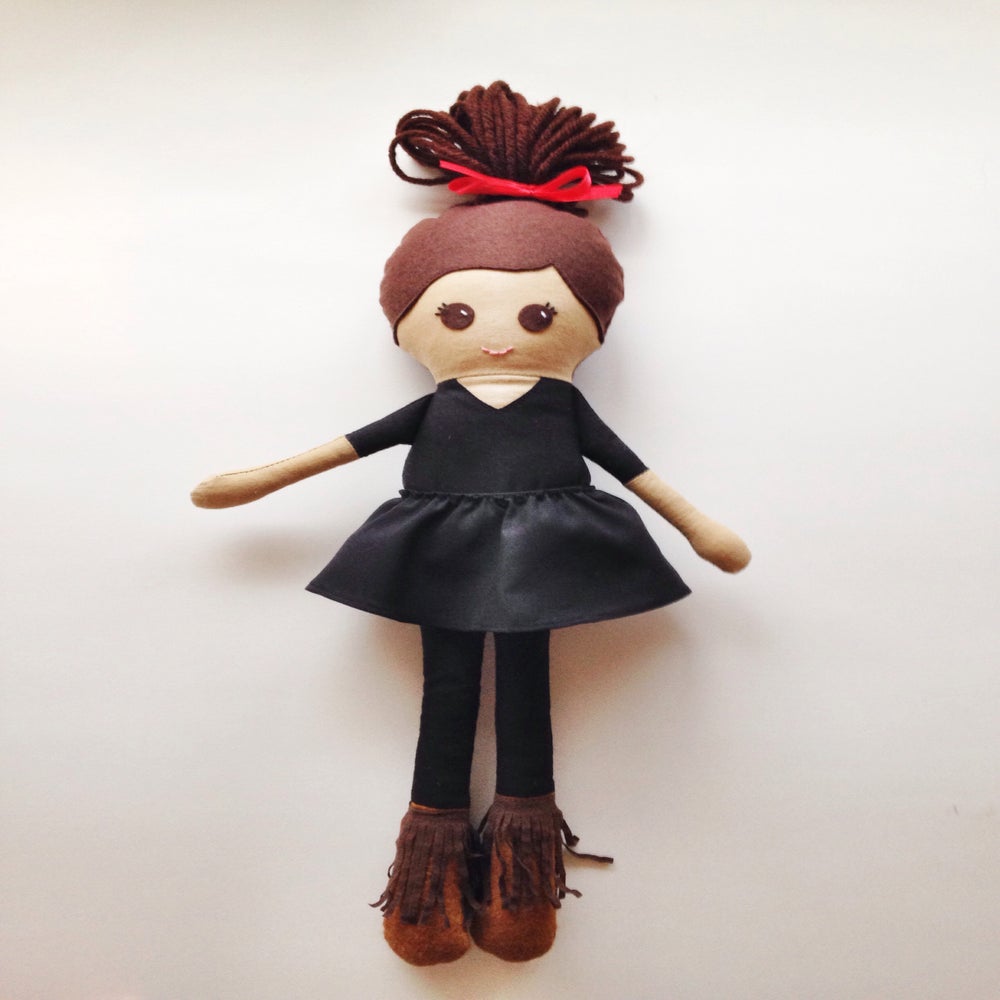 Medium Skin
Dark skin
If you have any other questions that were not answered here, let us know! We're happy to help.